KnowBe4 recognized for going above and beyond in its commitment to nurturing strong, profitable and successful channel partnerships
KnowBe4, the provider of the world's largest security awareness training and simulated phishing platform, today announced it has been recognized by CRN®, a brand of The Channel Company, with a prestigious 5-star rating in its 2023 Partner Program Guide.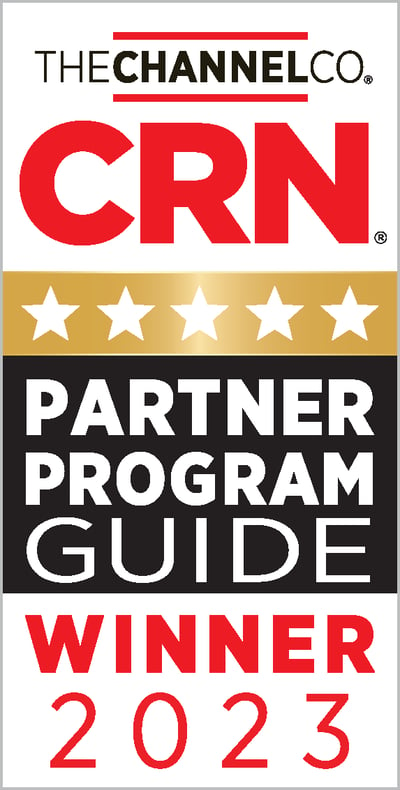 This annual guide offers essential information to solution providers such as managed service providers (MSPs), value-added resellers (VARs), systems integrators, and strategic service providers as they explore technology manufacturers' partner programs to find the vendors that will best support their business needs. The 5-star rating is awarded to the companies that go above and beyond in their commitment to nurturing strong, profitable, successful channel partnerships.
For the channel partner community, a critical factor when assessing which IT manufacturers, service providers, and distributors to team with in building world-class technology solutions is the breadth and depth of the partner programs those companies offer. Strong elements such as financial incentives, sales and marketing assistance, training and certification, technical support and more can set a vendor apart and play a key role in boosting partners' long-term growth.
In the 2023 CRN Partner Program Guide, vendors were evaluated based on program requirements and offerings such as partner training and education, pre- and post-sales support, marketing programs and resources, technical support, and communication.
"KnowBe4 is committed to providing our partners with a world-class channel program to meet their needs and succeed in their goals," said Tony Jennings, EVP of international and global channel sales, KnowBe4 and a 2023 CRN Channel Chief. "KnowBe4's partner program offers a variety of tools and services partners can leverage to generate demand including self-paced and hands-on sales training, access to dedicated product specialists and content such blogs, marketing campaigns and much more. In the past year, we also launched our revamped joint marketing program which focuses on simplicity and profitability allowing partners to apply for joint funds supporting lead generation activities and further their market reach. KnowBe4 is honored to receive this 5-star rating and is dedicated to supporting our partners in every way possible."
"In today's world, the need for innovation is greater than ever," said Blaine Raddon, CEO of The Channel Company. "Solution providers seek vendors that can keep pace with their developing business and evolving client needs. CRN's 2023 Partner Program Guide delivers deep insight into the strengths of each program, spotlighting the vendors dedicated to supporting their partner community and pushing positive change throughout the IT channel."
The 2023 Partner Program Guide will be featured in the April 2023 issue of CRN and online at www.CRN.com/PPG.