Woburn, MA – April 25, 2017 – Kaspersky Lab today announced a new version of the Kaspersky Anti Targeted Attack (KATA) platform, the company's enterprise solution for detecting advanced threats and targeted attacks.
The KATA platform combines network and endpoint sensors, sandbox technology and intelligent analysis to correlate different indicators of compromise. The new solution blends advanced machine learning algorithms, actionable worldwide threat intelligence and adaptivity to customer infrastructure, that make it possible for businesses to detect the most sophisticated and damaging attacks at any stage of their development. The updates to KATA also improve scalability with sandbox clustering and optimized visibility with major graphical user interface (GUI) updates.
To counter advanced cyber threats, the latest solution improvements bring in new powerful tools such as the monitoring of corporate workflow, including web and email traffic, when integrated with the Kaspersky Security for Mail Gateway solution.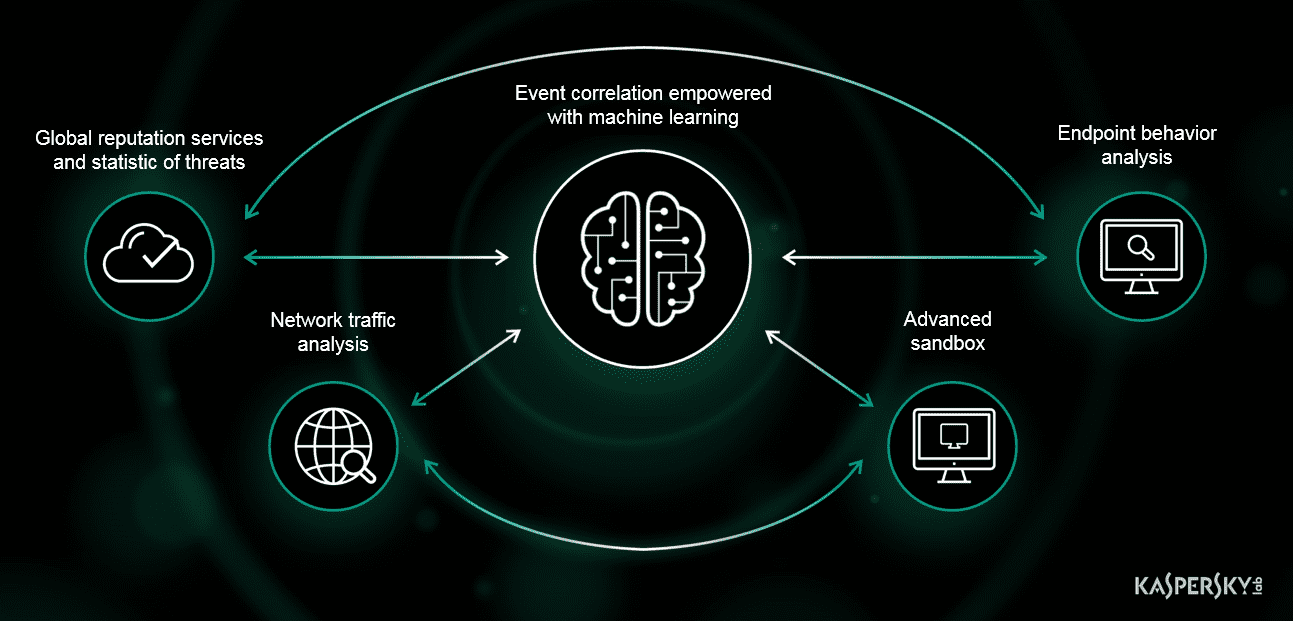 Detection.
The efficiency of the KATA platform has already been praised by customers and independent testing institutions. The 2017 update enhances the product's performance with better endpoint integration via Kaspersky Lab's endpoint security solution or a standalone endpoint that allows users to detect behavior anomalies and request additional data for processing. To make sure that even a well-hidden attack eventually gets uncovered, a process of repeatedly scanning suspicious objects and keeping them in an archive has been added.
Should a threat actor host a malicious payload externally (as is often the case), KATA improves the visibility and analysis of an attack. This is achieved by processing not only files, but also URLs using a sandbox. In addition, it is now possible to process password-protected archives to address another common criminal tactic of sending protected attachments with a password. Archived payloads are now analyzed with a better detection rate overall.
Scalability.
Today CISOs encounter a lack of visibility at the crucial point of deciding on their incident response. Deconstructing an attack kill chain, they need to see the whole picture and understand what alert is more important to investigate – is it the chief accountant's data being compromised or is it BSD on the CEO desktops at regional offices? A major factor that improves response is having a security officer view and analyze the results.
Visibility.
Today CISOs encounter a lack of visibility at the crucial point of deciding on their incident response. Deconstructing an attack kill chain, they need to see the whole picture and understand what alert is more important to investigate – is it the chief accountant's data being compromised or is it BSD on the CEO desktops at regional offices? A major factor that improves response is having a security officer view and analyse the results. Kaspersky Anti Targeted Attack Platform enables this via a fully reworked dashboard, with detailed information on the status of periodic checks, the latest events, and incident information with collated data on corresponding events. To ensure privacy, different roles have been implemented for administrators. Access to information concerning certain parts of the infrastructure with sensitive data can now also be restricted according to a company's privacy policy.
The KATA platform enables this via a revamped dashboard, which displays detailed information on the status of periodic checks, the latest events and incident information with collated data on corresponding events.
To ensure privacy, different roles can be assigned for administrators. Access to information concerning certain parts of the infrastructure with sensitive data can now also be restricted according to a company's privacy policy.
"As we constantly evolve our solutions to protect against the always changing threat landscape, it's important that not only our security intelligence is proven, but that our customers are using the most effective and efficient technology to protect their businesses," said Michael Canavan, SVP of B2B sales, Kaspersky Lab North America. "The new features of Kaspersky Anti Targeted Attack platform include enhanced accuracy of detection, ability to scale and increased visibility. These updates are a direct result of engaging closely with our customers to create the tools customers need to quickly detect and informatively remedy any potential threats to their organization."
The new Kaspersky Anti Targeted Attack (KATA) platform is available in select markets around the world immediately. More information about Kaspersky Lab's most advanced solution can be found on the official website.